Hi Ladies!
How's your weekend? I had a great weekend with le bf at their house as we watch the annual
UAAP 76th Cheer dance Competition 2013
together with his sister and cousin. I am a fan of cheer dance as some of you know that I am a self-proclaimed dancer. And I totally brag about UP's excellent performance and I am competent this time that they will win the title again! And I love the UST theme every year. Rawr!
But I was definitely wrong. What happen UP?! Masyado ba sila nakampante?
The dance choreography, the stunts, the pyramids are perfect! But what happen to clean execution of the performance? If naging malinis 9/15 sana sila. Tsk!
And UST!! Hindi ko kinayang panuorin! The performance was totally devastating. If the two school mentioned did the pyramid well minus the wobbly effect they deserve to be on the top.
If you haven't see the performances here's the videos..
2ND RUNNER UP: La Salle, they should be the champion.
For me, I like them to be the winner. The angst of the performance! Wow! Bitter ako na hindi sila ang nanalo. The theme should have a SPG though.
1ST RUNNER UP: UP, sayaaaaaaang!
Depress pa din ako dito. Di ko talaga tanggap! But still I love them. They are totally my idol!
CHAMPION: NU, most improved!
I don't like the theme. Pero aminin niyo napa-wow kayo! They really exerted an effort and as we can see the fruit of their labor has come. I can see the determination as they did their performance. Well done Bulldogs! Keep it up!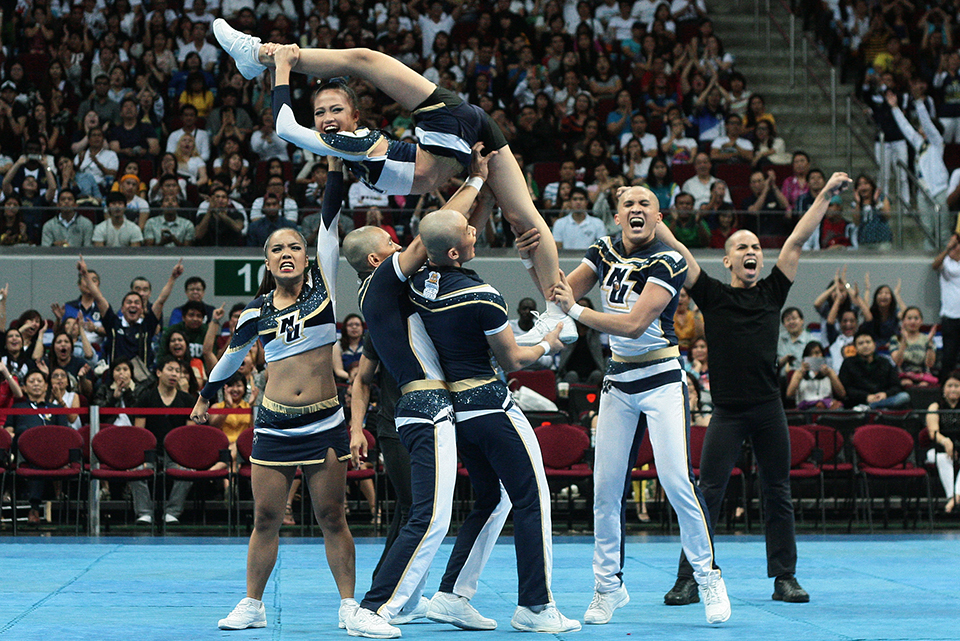 Kudos kay Ate! You roooock!
Well, bawi na lang UST next year. I know you'll do better.
Congratulation to the winners! Thank you for giving us a great performance :)
That's it for now and thank you for visiting my blog ladies.
Stay beautiful. Always!
Keep in touch with the following social sites:
I follow back!